Debt Settlement Pros and Cons - Texas
If you need relief from high-interest credit card debts but your prospects for getting out of debt are uncertain, you may be interested in debt settlement - its pros and cons and how it works as a debt relief option. Today, many consumers in Texas, as well as nationwide, have found relief from credit card debts by settling, or negotiating, with their creditors for significantly less than what they originally owe.
Depending on your financial situation, debt settlement has the potential to give you savings and for you to successfully reduce your debts sooner than if you continued to pay by the original terms of your credit cards - at high-interest rates, along with late fees and other penalties.
With a free debt relief evaluation and savings estimate you can find out how debt settlement can help take the pressure off your credit card debts and get you on the path to becoming debt-free.
Pros and Cons of Debt Settlement
For many consumers who are typically falling several months behind in their credit card payments, debt settlement can be a viable and proven debt relief option. In Texas, for instance, where the average credit card debt is upwards of $17,000, debt settlement has helped many consumers find a way to solve their debt crisis in an honorable and legal way.
As noted earlier, debt settlement has both pros and cons. On the pro side - it's designed to allow consumers to try and settle with their creditors for a reduced amount of their original debts, giving them the potential to save a substantial amount in the process. Another pro or benefit to settling your debts is, the impact to your personal credit is not nearly as damaging or long lasting as a personal bankruptcy - which can be an important consideration for consumers who had good credit ratings prior to settling their debts.
However, like other debt relief options there are negatives or cons, and debt settlement is not 100% risk-free: As the term suggests, credit card companies are certainly not legally required to accept or "settle" with you. In many cases, you will be advised to set aside funds over time and then later use those funds to make a reasonable settlement offer or a "lump sum" amount.
Many consumers, while saving up money for the settlement, forego paying their credit cards. In an effort to recover their losses, creditors might threaten to sue if you default on the terms of your credit card agreements.
In addition, if you default on the terms of your credit card agreement, your credit rating will typically go down. However, despite the potential impact to your credit score, debt settlement remains a popular debt relief alternative to bankruptcy - which can have a more serious and longer-lasting effect on your personal credit.
How To Choose A Debt Settlement Company
Whether you want to work with a profit or non-profit debt settlement agency, it is always a smart move to do your due diligence. One way is to check a company's Better Business Bureau (BBB) rating, which is usually a good indicator of their customer service record through successful settlements.
In addition, it is very important, when settling debts, to understand the amount of money you could potentially save and when you are likely to realize those savings. The bottom line is, if you are truly overwhelmed with credit card debts and understand that they won't just magically go away on their own, it can be a smart move to explore how debt settlement (with its pros and cons) can help you get your finances back on track and help you reduce those debts.
Answer a few, simple questions and receive a free debt relief evaluation and savings estimate
.
Saving thousands of dollars feels really good!
Know your debt relief options.
People helping people get the debt relief they need.
Creditors calling?
When you're falling behind with credit card debts and creditors are calling – it feels great to know that there's a debt program to lower your payments and get you out of debt much faster than you ever imagined.

Who we're helping right now...

$30,000

debt relief savings estimate

– Metairie, LA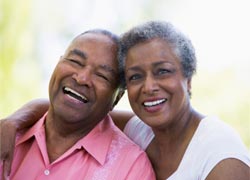 Unexpected bills
Credit card debts and unexpected medical bills can put you in a real bind. Fortunately, debt relief plans can reduce interest rates, lower monthly payments, and help you get out of debt faster.

Who we're helping right now...

$30,000

debt relief savings estimate

– Metairie, LA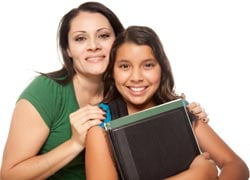 A brighter future
When you work hard to provide a bright future for your children, you don't want high interest credit card debts to get in the way. You need a proven path to become debt free as quickly as possible.

Who we're helping right now...

$10,000

debt relief savings estimate

– Indian River, MI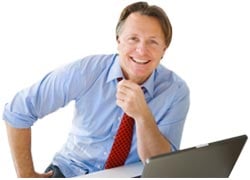 Debts piling up
When you own your own business, it's easy for credit card debts to become a problem – bills piling up, creditors calling, and you need a way out. The good news is, debt relief can help you save money each month and take control of credit card debts.

Who we're helping right now...

$90,000

debt relief savings estimate

– New Braunfels, TX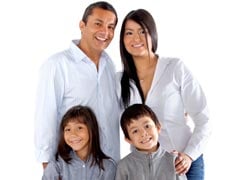 Supporting a family
Credit card debts can add up quickly, especially when families run into unexpected expenses like medical bills, or loss of a job. The good news is there are credit card debt hardship programs that can help you.

Who we're helping right now...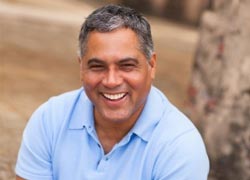 Financial hardships
When you go through tough times and credit card debt start closing in on you – it feels good to know there are debt hardship assistance programs to help you get back on track.

Who we're helping right now...

$20,000

debt relief savings estimate

– Tampa, FL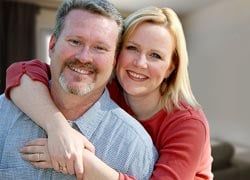 Retire debt free
When you're planning for retirement, paying monthly credit card minimums will get in the way of your dreams. The good news is, credit card companies may be willing to reduce your interest rates, waive late fees or even settle debts for much less than you owe.

Who we're helping right now...

$50,000

debt relief savings estimate

– Corpus Christi, TX